2021 Recap: Where We've Been & Where We're Going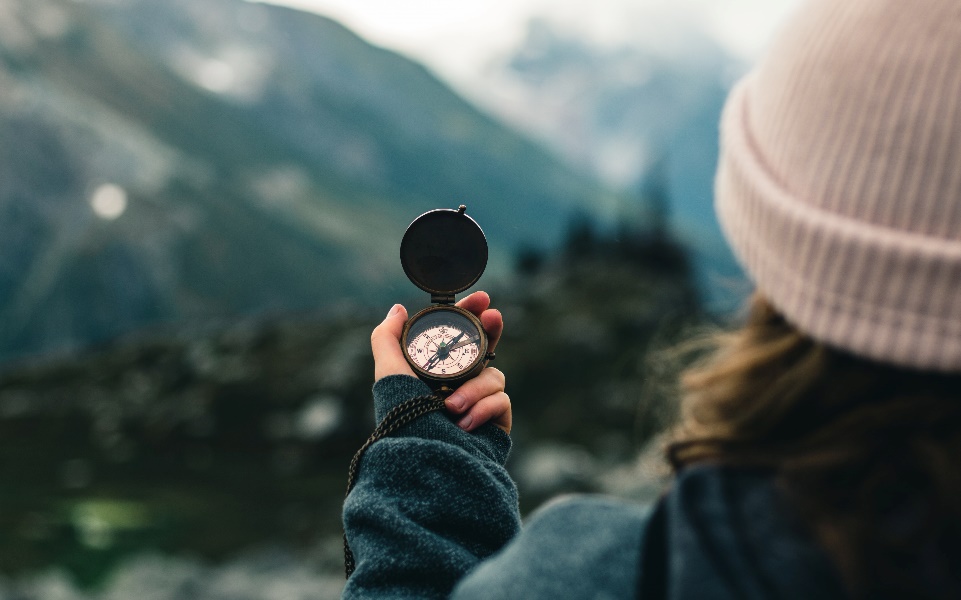 How is it already December?
It's usually around this time of year that the Foundation staff scratch their heads and contemplate how quickly time has flown.
Even though it catches us off guard, we love the end of the year. November and December make up the season of giving, and in the spirit of holiday traditions many people and organizations take the time to give back to the community through donations, volunteerism, and acts of kindness. We're always humbled and inspired by our donors, but this time of year is particularly moving.
In addition, we begin the exciting process of planning for the year ahead. Though we will never know every need that will arise, we carefully select a few core projects that embody the mission, vision, and values of the Foundation and our donors. The possibilities are endless, and we're always full of optimism.
The first phase of our planning process is to take a retrospective look at what we accomplished during the year to help us determine whether we are hitting our marks and moving in the right direction. Are we staying true to our mission? Are we making an impact? Is equity and compassion present in our work? Are we fulfilling the promises we make to our donors?
Here's a list of some highlights from 2021.
Established the Respite and Recovery Fund for Patients Experiencing Homelessness: The purpose of the fund is to provide a source of flexible funding that inpatient and outpatient case managers and healthcare administrators can use to address the unique and complex needs of patients experiencing homelessness after they are discharged from the hospital or clinic.
Supported the Launch of the Vaccine Equity Initiative: We leveraged donor funding to empower community health partners who use culturally relevant techniques to break down barriers to vaccine uptake and improve vaccination rates among the Latinx community. This effort is now continuing with funding from a federal grant.
Purchased Innovative Heart Pumps: Thanks to our donors, we were able to purchase three new Impella heart pumps that will be stationed at Central Washington Hospital. These innovative pieces of equipment serve as a crutch for the heart, supporting its function by continuing to pump blood to the vital organs while simultaneously allowing the heart to rest and recover following a critical event.
Distributed Hugs for Healthcare Heroes: With the help of the Community Foundation of NCW, we were able to distribute a grand total of 917 Hugs in a Mug at Confluence Health. The goal of the project was to honor healthcare workers on the frontlines of the pandemic with Hugs in a Mug – mugs stuffed with gift cards to locally owned businesses, treats, and hand-written notes of appreciation from thoughtful community members.
Funded Sentimag Localization Systems: Foundation funds were used to purchase two Sentimag Localization Systems, one for Central Washington Hospital and one for Wenatchee Valley Hospital. This new equipment will completely change the patient experience for those receiving surgical treatment for breast cancer. All the way around, this technology will provide a smoother, less invasive process for patients.
Awarded Academic Scholarships: This year, 37 deserving students received Confluence Health Foundation scholarships. 2021 was also the first year we offered the Barb & Charley Wilson Nursing Scholarship, which was awarded to Daisy Castro, a Nurse Assistant in the Progressive Care Unit at Central Washington Hospital. Daisy is pursuing her nursing degree at Wenatchee Valley College.
Publication of the Healthcare and Homelessness in the Wenatchee Valley Report: The Confluence Health Foundation published a report that describes the rationale for supporting internal and external investments in resources that target the unique needs of patients experiencing homelessness. The goal of this report is to create a platform for decision-making and collaboration that will lead to health improvement for people experiencing homelessness, as well as a stronger community for all.
Establishment of a Healing Garden at CWH: This year, donors provided funding to transform a small outdoor courtyard in Central Washington Hospital's (CWH) lobby into a beautiful healing garden dedicated to employees and providers who faithfully serve the healthcare needs of North Central Washington.
Completion of 'Your Local Cancer Care' campaign: This August, the Confluence Health Foundation reached its goal of raising $3.5 million to bring a radiation treatment facility to Moses Lake. In conjunction with the Columbia Basin Cancer Foundation, the Foundation was able to leverage donor support for a much-needed project that will bring high quality healthcare close to home for those battling cancer.
Funded State-of-the-Art Medical Equipment – Even though the golf tournament was cancelled, our sponsors generously donated funds to help us purchase state-of-the-art equipment, including a Colposcope for Moses Lake Family Medicine and a Blood Culture Incubator for Central Washington Hospital's lab.
After taking stock of this year's accomplishments, it is clear that the Foundation is focusing its efforts on Confluence Health's patients, employees, and the local communities of North Central Washington. Also apparent is the central role our donors play in everything we do. Without them, none of this work would be possible.
So, what's next?
We have some exciting ideas, but the planning has just begun. We will continue to prioritize projects and equipment that have a regional impact. In addition, the Foundation will look for new ways to promote health equity among underserved populations. Lastly, we can expect to see more opportunities for our donors to make an impact in a way that best reflects their passion.
Stay tuned!
---
Back to all news