25th Annual Armada Golf Classic: What a day!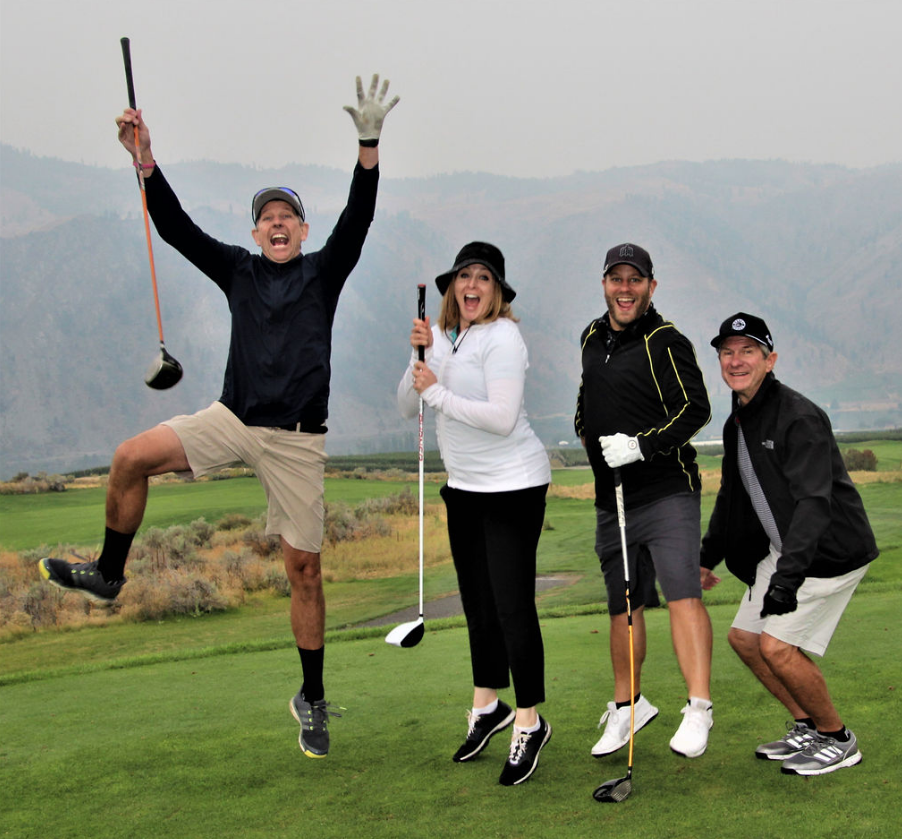 The 25th Annual Armada Golf Classic benefitting the Confluence Health Foundation took place at Desert Canyon Golf Resort on September 12, 2022. This is the first golf tournament hosted by the Confluence Health Foundation since 2019, a hiatus created by the COVID-19 pandemic. We were thrilled that players, sponsors, volunteers, and staff were finally able to safely come together for what turned out to be a very fun day of golf.
The Armada Golf Classic is one of the Foundation's major annual fundraising events. This year, the proceeds from the Armada Golf Classic will help Confluence Health's Rehabilitation Services Department establish an adaptive cycling program for Confluence Health patients and other residents of North Central Washington. The program will integrate adaptive bikes into inpatient and outpatient therapy services at Confluence Health's hospitals and clinics and provide opportunities for community adaptive cycling events. The tournament netted approximately $70,000 that will be used to propel this important work.
So much of what we were able to accomplish is thanks to our generous sponsors. Without them, this fundraiser would not be possible. We'd also like to thank our volunteers: Teena Hauck, Erin Keeley, Laurie & Tom Kutrich, Darci Christopherson, Erin Boatright, Linda Haglund, Dr. Makrina Shanbour, Don Brawley, and Kathy Campbell. This year they braved the rain and smoke to ensure the tournament ran smoothly. We are so grateful for their support!
Finally, thanks to the golfers! We had some great teams hit the links – it's always a pleasure to host such a wonderful group of players. Congratulations to the winning teams and hope to see you again next year!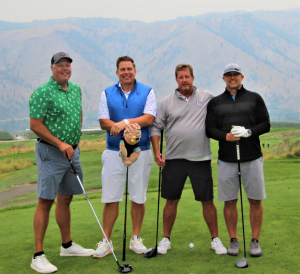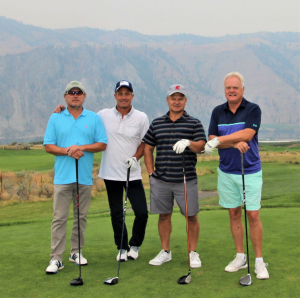 Low Gross
1st Place Team Numerica
2nd Place Team Chandler Business Interiors
Low Net
1st Place Team Fidelity
2nd Place Team Cascade Auto
Photos for the event can be viewed here: 2022 Confluence Health Foundation Golf Tournament by Cecilia Photography (pixieset.com)
THANK YOU SPONSORS!
Title Sponsor
Golfer Gift Sponsor
Wenatchee Valley Medical Group
Premier Sponsor
HRS Health Resource Group
Cart Sponsor
Hat Sponsor
Raffle Prize Sponsor
Pin Flag Sponsors
Golf Ball Sponsor
Dinner Sponsor
Hole-in-One Sponsor
Young Bucks Landscaping
Cascade Autocenter
Putting Sponsor
Washington Capital Management, Inc
Eagle Sponsors
Parker Smith & Feek
Weinstein Beverage Company
Washington Trust Bank
Physicians Insurance
Birdie Sponsors
Key Bank
Cashmere Valley Bank
Verus
Numerica
Delta Dental
Carpet One Inside Design
Chandler Business Interiors
Bank of America
Apollo Mechanical Contractors
Infor
Stantec
---
Back to all news