Confluence Health Foundation Awards Scholarships to 31 Community Members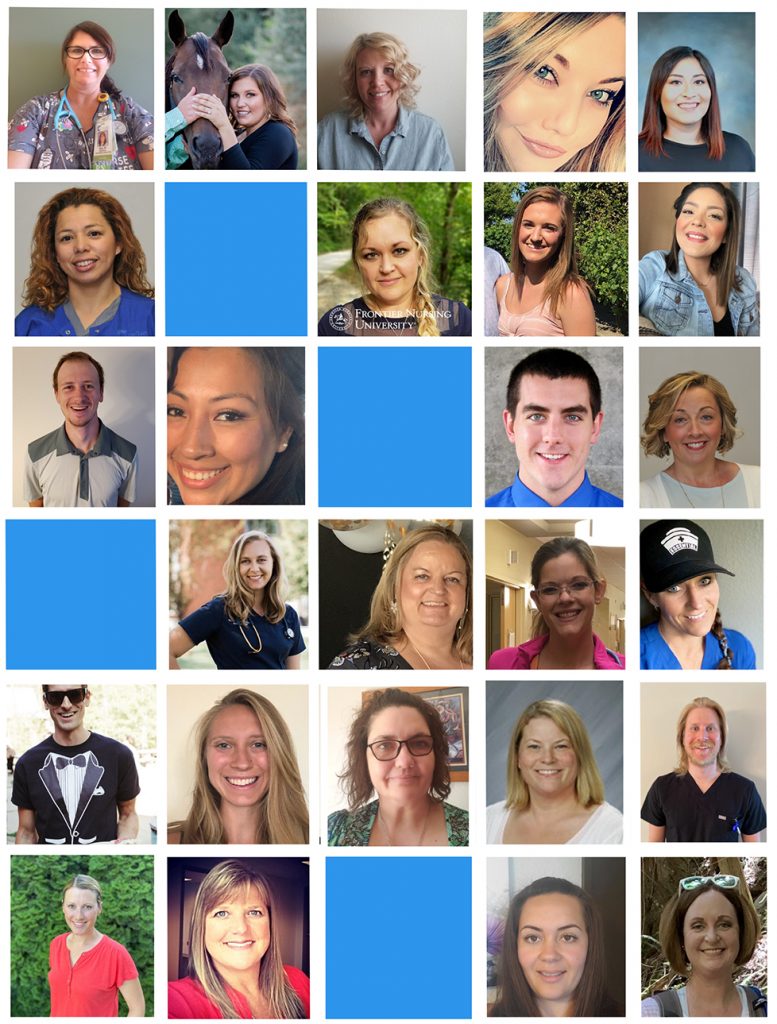 Wenatchee, WA July 23, 2020
Each year the Confluence Health Foundation awards scholarships to deserving members of our community to help them achieve their academic and professional goals. These scholarships ensure a legacy of talented healthcare professionals in North Central Washington.
This year, a total of $79,768 of scholarship funding was awarded to 31 individuals. This included the first distribution of the new Oncology Grateful Patient Scholarship, which was awarded to two students from North Central Washington that are pursuing degrees in the medical field.
Since 1985, generous donations to the Confluence Health Foundation have funded $1,171,713 in scholarships. Scholarships help transform the careers and lives of people in our community and play an essential part in helping Confluence Health meet the growing healthcare demands in our region for many years to come.
The COVID-19 pandemic has highlighted the importance of having dedicated, skilled healthcare professionals in our community. The Confluence Health Foundation honored to support the development of this essential workforce.
Congratulations to our scholars!
Jean Wood Nursing Scholarship– Cyrus Desmarais
The Jean Wood Scholarship was established through a gift from the Wood estate in 2002, to provide a second-year nursing student at Wenatchee Valley College their tuition, books and fees for the entire year. Jean Wood was a nurse for over 30 years.  Her career started in the Army Nurse Corps during World War II as a 2nd After discharge, she continued her nursing career as a RN at St. Anthony's Hospital and Rosewood Hospital and retired when Rosewood became Central Washington Hospital.
Wenatchee Valley Street Rod Scholarship – Teri McIntyre, Kyla Ohs, & Caelan Pitts
Since 2001, the Wenatchee Valley Street Rods Club, a former guild of the Foundation, donated nearly $130,000 to the Hospital using proceeds from the Apple Run Car Show. Three $1,000 scholarships have been award yearly since 2005. The guild disbanded in 2013, but is still able to award scholarships from funds previously raised.
Dianne Kasnic Prinz – Mindy Moreau
This $2,500 scholarship is given in memory of Dr. Prinz, a scientist and NASA researcher.  This award was established in 2004 to assist a registered nurse enrolled in a BSN program.
Career Assistance – Shaleena Cook
This $2,000 scholarship was established in 2014, by Don and Tracey Kasnic, to give financial assistance to a current employee wanting to continue their education in a non-nursing healthcare field.

Margaret Weed RN to BSN – $1,500 – Alison Keeler
The Margaret Weed scholarship was established to encourage professional nursing development, which ultimately translates into empowered practice and excellence in patient care. Originally named the Mentoring Scholarship, the scholarship was renamed in 2006 in memory of Margert Weed, a teacher and Foundation board member who served as a mentor to many of her students.
Oncology Grateful Patient Scholarship – Quinlan Carlson & Ashley Garrison
The Confluence Health Foundation is excited to debut a new scholarship award called the "Oncology Grateful Patient Scholarship." Children and grandchildren of current Confluence Health Oncology Department employees (CWH Medical Oncology, WVH Medical Oncology, and WVH Chemo/Infusion) are eligible to apply if they are pursuing a degree in the medical field and attending classes on campus.
Funding was provided by an anonymous Confluence Health cancer patient in gratitude for the exemplary care they received during their treatment. Their expressed wish is to provide a long-lasting gift to the loved ones of those that continuously demonstrate compassion, respect, and care to their patients.
Confluence Health Foundation Employee Scholarship Recipients:
Amber Aiken
Edilia Arebalo
Aura Battis
Maria Bravo Tovar
Shaleena Cook
Mary Eggers
Elizabeth Garcia
Stefanie Gates
Peggie Griffith
Shelly Halverson
Hailey Hunter
Nicholas Jackson
Alison Keeler
Madeline McAuslan
Teri McIntyre
Mindy Moreau
Kyla Ohs
Aidan Ottley
Guadalupe Pacheco-Rojas
Caelan Pitts
Laura 'Chrissy' Port
Stephanie Rudin
Olga Rybakov
Samantha Smith
Maria Elena Soto
Josephine Story
Elva Valdez
Mary Walgren
---
Back to all news