Día Del Niño Community Health Fair – A Huge Success!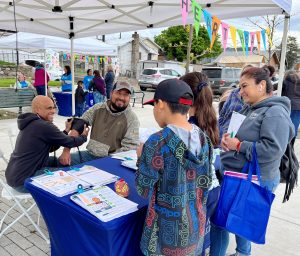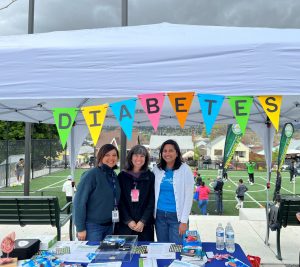 By Bindu Nayak M.D.
Endocrinologist and Co-Chair of Confluence Health's Health Equity, Diversity and Inclusion (HEDI) Council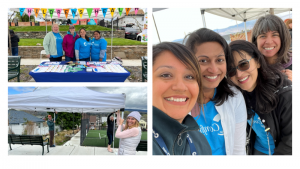 On Saturday April 30th, Confluence Health partnered with the community-based organization, Parque Padrinos, to host a community health fair, "BeWell-Stay Well! A Celebration of Health on El Día Del Niño." The health fair was held at Kiwanis Methow Park in Wenatchee.
With this health fair, we aimed to target health disparities in our community that disproportionately affect Latino/Hispanic individuals by providing health information and opportunities to sign up for cancer screenings. This would not have been possible without our partnership with the community-based organization, Parque Padrinos and the Madrinas de Salud who invited neighbors in the Kiwanis Methow Park area, going door-to-door and inviting them.  At the fair, we celebrated El Día Del Niño, which is a traditional day of celebration of children in Mexico and other countries. We had Children's games, traditional Mexican youth dance performances and soccer games partnering with Wenatchee FC players and coaches. The kids had a great time while the adults had a chance to visit the health booths.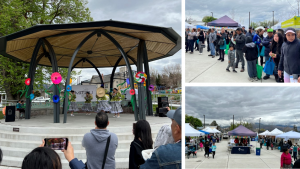 We had informational health booths on diabetes, heart health, nutrition and wellness, children's health, cancer screenings, behavioral health and information on research opportunities. Several of our community partners were also there, including the Chelan Douglas Health District, providing COVID-19 vaccinations, CAFE, Communidades Sin Fronteras, Molina, Wenatchee for Immigrant Justice, and the Chelan Douglas Land Trust. The event had live broadcasting by La Nueva radio and apples donated by Stemilt.
The event was very well attended with an estimated 400 attendees. We were able to get feedback with surveys from those who attended. There were requests for more events like this one and great appreciation from the community members for Confluence Health for having this event for them. It was truly a joyous and uplifting day for all. We appreciate all of our 85 volunteers, and we appreciate the support of the Confluence Health Foundation.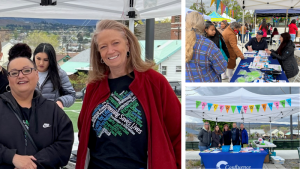 We are continuing this journey of promoting health equity for everyone in our community. The fair was a great example of how collaborative work between Confluence Health and community-based organizations can accomplish so much. We learned that there is a need and desire for more events like this in our community. We know that we need to continue to work to identify and address health disparities and we hope to continue to push this work forward with continued collaboration with our community partners.
---
Back to all news