Foundation Purchases Innovative Heart Pumps for Central Washington Hospital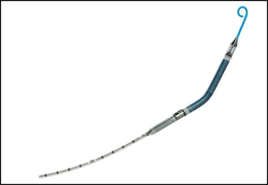 Thanks to our donors, we were able to purchase three new Impella heart pumps that will be stationed at Central Washington Hospital.
Impella heart pumps are used when a patient has a condition that prevents enough blood from circulating throughout the body. These innovative pieces of equipment serve as a crutch for the heart, supporting its function by continuing to pump blood to the vital organs while simultaneously allowing the heart to rest and recover following a critical event.
There are other types of heart pumps on the market, but Confluence Health chose Impella because they are the smallest heart pumps available. Because of their small size and novel design, patients treated with the Impella heart pumps experience better health outcomes. Impella devices improve heart function and quality of life and can lead to shorter recovery periods and lower readmission rates.
The pumps will be used in the intensive care unit, catheterization lab, and cardiac surgery starting in March.
The Confluence Health Foundation can support this important work because of our donors. When you give to the Foundation, your gifts benefit your friends, family, and neighbors by improving access to high quality healthcare in our region.
Thank you, donors! 
---
Back to all news