Free Adaptive Bike Event Tentatively Scheduled for Moses Lake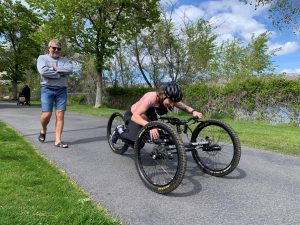 We're seeking to host a free adaptive bike event in Moses Lake on Saturday, September 10 from 2 p.m. to 6.p.m.
For the event to take place, we would need a flat, accessible, traffic-free area large enough for bikers to safely ride.
Do you know of a spot where we could host the event? If so, please email the Foundation with your ideas.
We hope to have firmer details available soon. Stay tuned!
---
Back to all news