Hugs for Healthcare Heroes Honors Another Group of Confluence Employees
The Hugs for Healthcare Heroes Committee passed out a second round of Hugs in a Mug at Confluence Health on Tuesday, March 2. This time, mugs were delivered to additional staff and providers on the front lines of the pandemic, including chaplains, radiology staff, hospitalists, security, the COVID testing team, and many more!
To help us in our quest, Icicle Brewing and München Haus donated 96-pint glasses that we stuffed with gift cards to local businesses, treats, and handwritten notes of gratitude from the community. We thought this batch of mugs looked pretty awesome!
In total, 224 Hugs in a Mug were distributed this round, which brings our total up to 734 mugs provided to Confluence Health employees and providers this year!
Thanks to generous donations to the Confluence Health Foundation and the Community Foundation of NCW, we'll be able to honor a third round of employees with Hugs in a Mug.  We're SO excited to be able to spread more joy to those who have been working on the frontlines of the pandemic. We can't think of anything better than to say "thank you" to the ones that keep us safe.
If you would like to help us honor more healthcare heroes, you can still donate through March 17th. Donations to the Confluence Health Foundation with a memo "Hugs for Healthcare Heroes" will directly benefit Confluence Health employees. If you'd like your donation to benefit all healthcare workers in North Central Washington, you can donate to the Community Foundation of North Central Washington. Alternatively, you can drop off handwritten notes of gratitude to healthcare workers at the Community Foundation of NCW or you can decorate your own mug at Inspirations Ceramic and Art Cafe.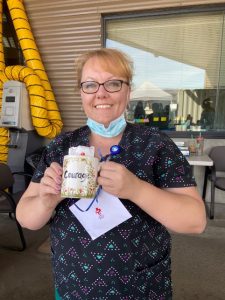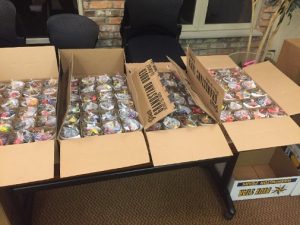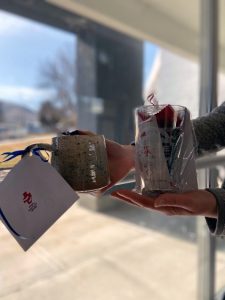 ---
Back to all news