Introducing the New eBooks and Library Access for Patients (eLAP) Program!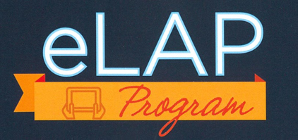 At Confluence Health, patient safety and satisfaction are two of the highest priorities, and Confluence is continuously evolving to incorporate the most current best practices in healthcare at its facilities. In some cases, adopting new standards changes the way business is done – even with regard to the reading materials available to admitted patients. Previously, books, newspapers, and magazines could be recirculated throughout the hospital, but this practice is now prohibited because of stringent infection control measures aimed at preventing hospital acquired infections. All paper-based reading materials are now discarded after each use.
eLAP is a partnership between the Confluence Health Foundation, Confluence Health, and the North Central Regional Library (NCRL) and is based on an award-winning program developed by the University of California San Francisco Medical Center. The purpose of eLAP is to provide an alternative to paper-based reading materials at Central Washington Hospital (CWH) by leveraging the free electronic resources available through NCRL's online platform. All patients will need is an electronic device and a NCRL library card.
eLAP will enable patients to access:
eBooks
Audiobooks
Movies
Music
Magazines and Newspapers
Online Resources
Learning Opportunities
Confluence Health volunteers at CWH can assist patients with borrowing electronic devices, setting up a new library account, and accessing electronic materials Monday-Friday by calling the Volunteer Desk at extension 32167.
Access to reading materials may seem like a minor detail, but patients in the hospital for any length of time use them as one of their primary sources of entertainment. In addition, books, newspapers, and magazines serve as a connection to the outside world and a happy distraction from the medical issues they face. With over 47,000 acute inpatient days per year, providing ample reading materials to each patient during their stay has become impossible. eLAP will give patients access to a diverse selection of free reading materials and audio books while enabling Confluence Health to maintain compliance with infection control standards.
To learn more about eLAP, please contact Ceci Wood, Volunteer Coordinator  Cecilia.Wood@confluencehealth.org.
---
Back to all news