Madrinas de Salud Highlighted in Seattle Times
Gifts to the Foundation make a difference!
Donors that supported the Confluence Health Foundation's COVID-19 Response Fund can see their gift in action. That's because their donation helped launch the efforts of the Madrinas de Salud, whose work is protecting our local communities from COVID-19 and saving the lives of our neighbors, friends, and family.
These amazing women are connecting members of the Latinx and migrant communities in North Central Washington with lifesaving COVID-19 vaccines. Through education and relationship-building, Madrinas are reaching groups that have been disproportionally hard hit by the pandemic. When combined with other local efforts, such as those led by Dr. Mabel Bodell from Confluence Health, healthcare outcomes are shifting. More individuals are getting vaccinated and fewer people are ending up in the hospital.
Special thanks to Coordinated Care who provided us with grant funding to be used to support the Madrinas efforts!
Read more:
As the delta variant grips Washington state, Latino population faces steep COVID risk | The Seattle Times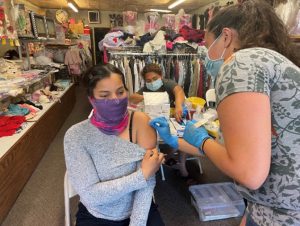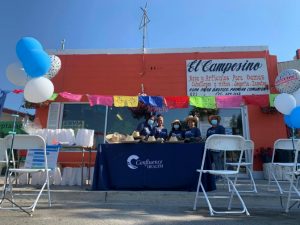 ---
Back to all news