PPE Donations Update
We are touched by the generosity of local businesses and private donors who have contributed personal protective equipment (PPE) to the Confluence Health Foundation. In one week, we received over sixty donations of high priority supplies, including masks, gloves, face shields, hand sanitizer, and other critical items that will help local healthcare workers and caregivers protect themselves from the Coronavirus.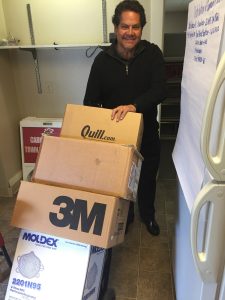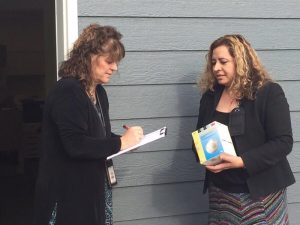 In addition to manufactured PPE, talented community members have brought us carefully crafted homemade items that are as beautiful as they are functional. We have received over 950 brightly colored, hand-stitched masks made from festive fabrics with patterns ranging from Seahawks logos to strawberries. Local seamstresses delivered a load of gowns made with remarkable attention to detail, which will surely be appreciated by those who will wear them. Craftsmen donated handmade splash guards that perfectly resemble the manufactured equipment. The time and energy that has been dedicated to protecting those on the front lines is inspiring—we are so appreciative of the people that have shared their talent to help.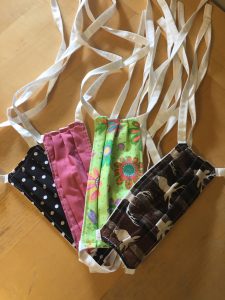 The Foundation is working with our partners at Confluence Health, Chelan Douglas Health District, and North Central Accountable Communities of Health to distribute the PPE. So far, PPE has been sent to Colonial Vista, Highgate Senior Living, RiverWest Senior Living, and Mobile Meals of Wenatchee. More distributions are planned for the week ahead.
In addition to the PPE, the Foundation is now accepting oxygen concentrators and tank regulators from the public. Confluence Health will continue to provide an updated list of desirable items here.
IIf you have questions about PPE donations, please call the Foundation at 509-436-6275.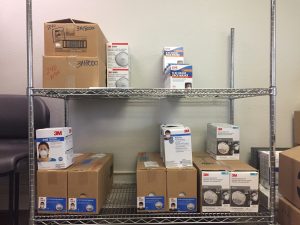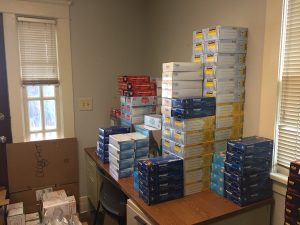 ---
Back to all news