"Spirits for You, Spirits for Safety" fundraising drive
The Confluence Health Foundation is so fortunate to be the recipient of Blue Spirits Distilling's "Spirits for You, Spirits for Safety" fundraising drive. The Leavenworth-based business is providing a $10 donation to the Foundation in support of COVID-19 response for every bottle sold online or at the Leavenworth locations (curbside pick-up only). New this week, Blue Spirits 750ml bottles purchased at Good Spirits Liquor Store in Wenatchee will also qualify with proof of purchase. *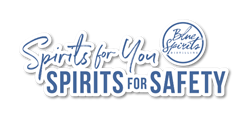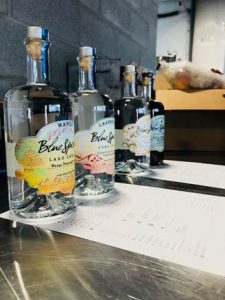 In one-week, Blue Spirits Distilling raised over $1,200 for local COVID-19 response efforts. Funding will be used to offset COVID-19 treatment costs, purchase critical medical supplies for healthcare providers, meet the demands associated with Confluence Health's response to the pandemic, and more.
We are grateful to Blue Spirits Distilling and their customers—their generosity is humbling, and we are honored to be part of this amazing business-led philanthropy.
*Send a photo or copy of the receipt for every 750ml Blue Spirits bottle purchased at Good Spirits to heidi.soehren@tommybahamaspirits.com as proof of purchase.
---
Back to all news