Surg Tech Scholarships Helps Us "Grow Our Own"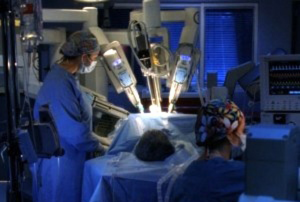 "Growing your own" typically conjures images of amateur gardeners tenderly cultivating their own backyard produce, but the term takes on a new meaning when we apply it to healthcare in North Central Washington. At Confluence Health, growing our own means empowering current and future employees by investing in skill development and education to meet the growing healthcare demands of this region.
Unlike larger cities, where healthcare degree programs and technical schools are more abundant, North Central Washington has fewer training resources and a smaller group of applicants with specialized healthcare skillsets. Often vacancies for technical jobs can go unfilled for long periods of time. In some cases, these positions are filled by travelers—temporary employees that come from outside the region. Travelers tend to be more expensive than salaried professionals, meaning this solution comes at a financial cost to the institution.
It is more sustainable and better for the community to identify loyal Confluence Health employees and promote their career development through scholarships and training opportunities. This way, Confluence can fill vacant positions from within. In addition, employees with new skills can advance their careers, increase their annual earnings, and find a new and rewarding line of work.
The Confluence Health Foundation has a long history of promoting employee advancement through scholarship and certification reimbursements opportunities.
Most recently, the Foundation partnered with Yakima Valley College to launch the Surg Tech Scholarship Program in 2019. This program provides scholarships for current Confluence Health employees seeking their surgical technologist degree.
Fifteen current Central Washington Hospital employees have received surg tech scholarships in the year since the program began. After scholars complete their prerequisite courses, they are on track to earn their associate degree in surgical technology. This will prepare them for the important work surg techs do in the hospital, like assisting doctors with surgeries, preparing operating rooms, and transporting patients to and from surgery. These skills are critical to ensuring the highest level of healthcare at Confluence Health.
There is no end to talent in North Central Washington. For the Foundation, it is a matter of identifying and investing in the people that make this organization exceptional. We are grateful to the donors that make these types of programs possible. The impact on Confluence Health and the careers and lives of scholarship recipients cannot be understated!
---
Back to all news