The Nate Weakley Project Joins the Fight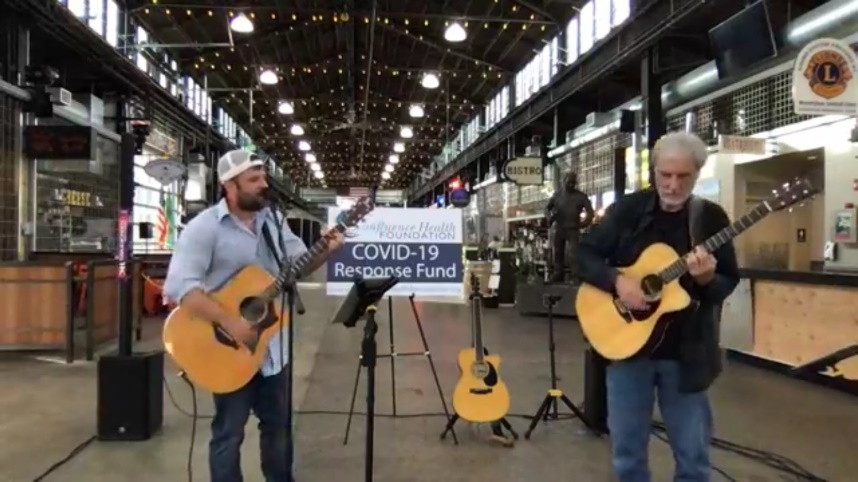 What's better than seeing one of your favorite local bands perform? How about seeing them perform and supporting local COVID-19 response efforts at the same time?
The Confluence Health Foundation took center stage last Friday night at The Nate Weakley Project's show at Pybus Public Market. Band members Nate Weakley and Steve Clem played an acoustic set at a (mostly) empty venue while observing social distancing guidelines. During the show, which was streamed on Facebook, they promoted the Confluence Health Foundation's COVID-19 Response Fund and urged viewers to support the cause. Donations to the COVID-19 Response Fund will be used to offset treatment costs, purchase critical medical supplies, meet the demands associated with Confluence Health's response to the pandemic, and much more.
We are incredibly grateful for the artists, businesses, and community members that continue to find creative ways to support COVID-19 response efforts in North Central Washington. What an amazing community we live in!
The show was recorded and is available on The Nate Weakley Project's Facebook page. Check it out!
---
Back to all news