Scholarships are in the Air!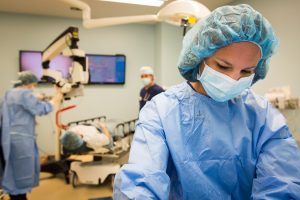 It only takes a few sunny days in January for people to start talking about spring. Never mind that there's still several inches of snow covering the ground – spring is near!
At the Confluence Health Foundation, springtime coincides with scholarships. Starting March 1st, the Foundation will open its online scholarship portal. Applicants will have until March 31st to submit their completed applications.
Because of our generous donors, we can award more than $70,000 every year. These scholarships are a powerful tool for reinvigorating the local healthcare workforce and inspiring fresh talent.
To learn more about the opportunities available, visit the Foundation's scholarships page.
---
Back to all news