Scholarships Now Available
This year, the Confluence Health Foundation has over $100,000 available to fund scholarships for Confluence Health employees and family members, as well as members of the broader community. The intent of these scholarships is to ensure that there is a legacy of talented, capable clinical and non-clinical healthcare professionals in North Central Washington for many years to come.
The importance of having a robust healthcare workforce has come into focus because of the COVID-19 pandemic.  Now more than ever, the value of these dedicated professionals could not be overstated. But having such a skillful and adaptable workforce didn't happen by accident. The ability to respond quickly to emerging needs was made possible in part by many years of training and education among those working in throughout the healthcare system.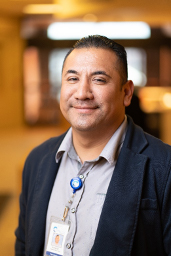 Since 1979, donors to the Confluence Health Foundation have understood the power of education and the importance of academic achievement to ensuring a ready healthcare workforce. Not only do scholarships fortify the local workforce, but they have the power to changes the lives of those that receive them.
Over the past thirty-two years, over $1 million in scholarships have been awarded to nearly 500 people—many of whom are still working within Confluence's hospitals and clinics and helping all departments respond appropriately to the COVID-19 pandemic. By investing in the careers of individuals that show promise, we can nurture the best and brightest, so that we can be prepared for whatever comes our way.
Curious about the scholarships the Foundation offers?
Click here to learn more and help us build a brighter future for North Central Washington.
---
Back to all news