We're Trying Something New!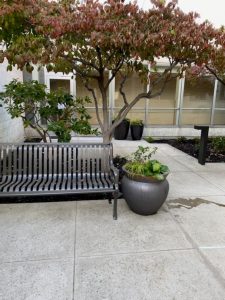 It's been about eight months since the Foundation launched the 'Help Us Heal' garden appeal. The goal of the effort was to revitalize a small courtyard at Central Washington Hospital and create a beautiful space dedicated to Confluence Health's employees and providers. We were delighted by the enthusiastic response from our donors in support of the garden. It seemed to be just what everyone needed – a positive project with an impact that would live on for years to come.
Many donors took the opportunity to use their gift as a means to honor someone that has made a difference in their lives or to provide touching tributes to healthcare workers. It quickly became apparent that the healing garden project was about more than just creating a peaceful garden respite. Rather, the act of contributing to the garden was an opportunity to express appreciation and remembrance.
This project generated many kind words and thoughtful expressions of love, respect, and gratitude. These sentiments needed to live on. So, Foundation staff created a web-based donor wall that recognizes those who made a gift to the healing garden as well as their touching tributes. While a physical donor wall will still grace the garden space, the web-based donor wall will remain accessible to share the gestures that make this project even more powerful and enduring.
---
Back to all news